Looking to find the home of your dreams? In many areas, home builders are helping to meet the demand for more housing units. These new developments offer buyers customization, convenience, and a sense of community.
Working with a builder allows you customize many aspects of your home, including  floor plan, materials, and design choices. Alternatively, many builders will have newly constructed homes already underway. These constructed homes are ready to move into, or are near completion, for those looking to get into their home quicker and skip the construction process. These homes are commonly referred to as spec homes.
How do you finance your new construction home?
If you go under contract with the builder to buy the home before it's built, typically you will need to finance both the construction and mortgage of the home. Construction-to-Permanent financing, also know as a One Time Close loan, is a popular choice. It offers the money to build and finance the completed home in one loan, with one closing at the start of construction. With this financing, you make interest-only payments as the builder draws funds from your lender during the construction process, then your regular mortgage payments will begin after construction is completed.
If you are buying a newly constructed spec home that is complete or near completion, you can apply for a home loan just like you would for any existing home on the market without having to finance the construction.
What are the benefits of using a One Time Close construction loan?
Benchmark's One Time Close construction program offers qualified borrowers the funds to build and finance their new home in one loan. Since there is only one closing, you save the costs associated with title and appraisal fees that would occur if there were two loan closings. With our One Time Close, you don't have to go through an additional credit approval process for the permanent loan at the time the home is completed. A permanent interest rate will be locked at time of final approval, with 6 and 9 month lock options with a 3 month extension option. Eligible veterans may be able to take advantage of Benchmark's VA One Time Close program with as little as 0% down.
Ready to get started?
If you're in the ready to buy a move-in ready new construction home or if you're thinking about building your dream home, get in touch with a Benchmark Loan Officer to learn more about your financing options.we would be happy to answer any questions. If you are ready to get started, you can start your application now, or contact us today!you can call me, contact me, or if you are ready, you can apply now! It would be my honor to help you plan your financial goals.

Benchmark brings you home.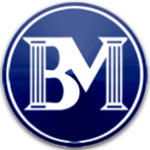 Ark-La-Tex Financial Services, LLC d/b/a Benchmark Mortgage 5160 Tennyson Pkwy STE 1000, Plano, TX 75024. NMLS ID #2143 (www.nmlsconsumeraccess.org) 972-398-7676. This advertisement is for general information purposes only. Some products may not be available in all licensed locations. Information, rates, and pricing are subject to change without prior notice at the sole discretion of Ark-La-Tex Financial Services, LLC. All loan programs subject to borrowers meeting appropriate underwriting conditions. This is not a commitment to lend. Other restrictions may apply. (https://benchmark.us)